Uncategorized
Health Covid-19: Zero contagions at the Chaglla Hydroelectric Power Plant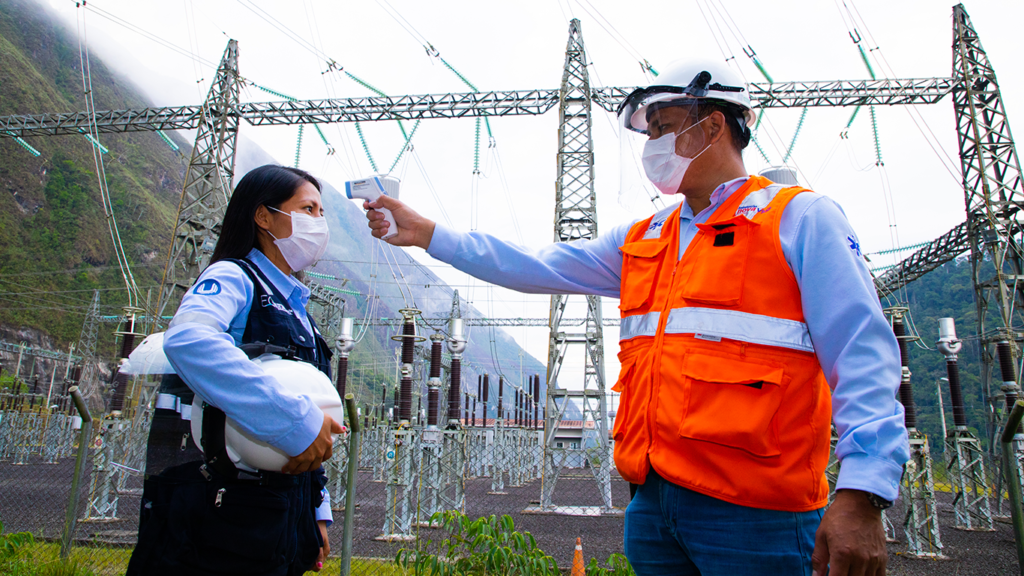 Thanks to the strict health security protocol and the commitment of all our members, we do not have any case of contagion by COVID-19, which has made it possible to guarantee the availability of the Chaglla Hydroelectric Plant.
This protocol was prepared with the international recommendations and national regulations in force to prevent, control, verify and respond in a timely and effective manner, ensuring the health of our members, suppliers, and clients. Among the implemented guidelines we can summarize:
Cleaning and disinfection of the workplace.
Evaluation of the health condition of the worker before the return or reincorporation to his workplace.

Daily symptom monitoring during the time at home.
Programming of laboratory tests (serological and/or molecular tests) and symptomatological files before the trip.
For the transportation of the member, from the door of their home to the central, large vehicles are used with all the controls that the Ministry of Transport and Communications requires.
Before entering the operation, the member complies with the respective medical controls, baggage disinfection, and a mandatory quarantine period.
Mandatory hand washing and disinfection.
Awareness and communication campaign for the prevention of contagion. Likewise, all our workers have a direct line with the medical area for any additional concerns or to receive additional advice.
Preventive measures of collective application: We have 3 groups of members identified with colored bracelets, which are grouped by work areas, they carry out their work in different environments and the interaction between them is minimal.